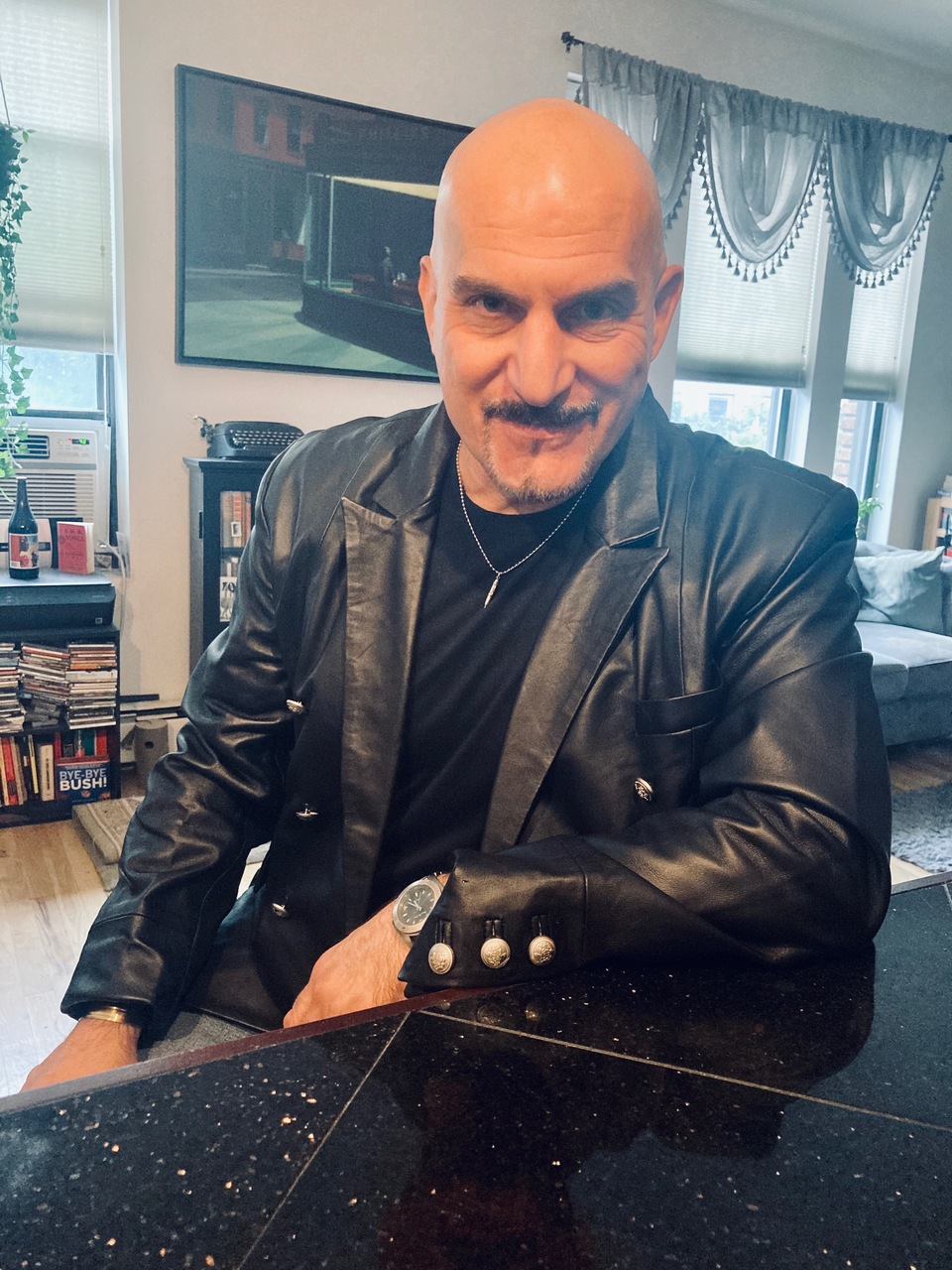 JOHN PIETARO IS A WRITER, POET, SPOKEN WORD ARTIST AND MUSICIAN FROM BROOKLYN, NY. Pietaro's latest work, Innocent Postcards: Poetry, Ciphers, Verse, will be published by Roadside Press in March of 2024. His prior publications include poetry/fiction book A Bleeding in Black Leather (Uncollected Press/Raw Art Review, 2022), The Mercer Stands Burning: Night Poems (Atmosphere Press), and chapbook Smoke Rings (New Masses Media, 2019). Earlier, he penned contemporary proletarian fiction collection Night People & Other Tales of Working New York (2013) with a foreword by historian Paul Buhle. Staff writer of The NYC Jazz Record, he's a contributing arts reporter to PleaseKillMe, The Wire (UK), Z, The Village Sun, Sensitive Skin, AllAboutJazz, The Nation, Counter Punch, People's World, TruthOut and others, and is currently deep into first novel, Of Seconds and Shadows.
Other credits include multiple entries in the upcoming edition of The Encyclopedia of the American Left (Verso, 2024), and poetry or fiction for various international anthologies as well as numerous journals. Pietaro also contributed a chapter to Paul Buhle and Harvey Pekar's SDS: A Graphic History (Hill & Wang 2007) and co-hosts the weekly radio program of NYC downtown arts, "Beneath the Underground" on WFMU.org.
Pietaro has been a reader at the Alternative New Years Day Marathon NYC, the NYC Poetry Festival, the Song of Myself Marathon, International Human Rights Arts Festival, Great Weather for Media's Spoken Word Sundays, Workers United Film Festival, UpSurge JazzPoetry Festival, Woodstock Fringe Festival, National Writers Union, Rosendale (NY) Festival, and many other venues, and was a panelist at Left Forum, the Vision Festival, and People's Music Network Festival. He fronts poetry/punk-jazz ensemble the Red Microphone (ESP-Disk recording artists) and works in duo with bassist Laurie Towers. As a percussionist and/or spoken word artist he's collaborated with Allen Ginsberg, Pete Seeger, Amina Baraka, Karl Berger, George Wallace, Steve Dalachinsky, Nora Guthrie, Gene Pritsker's Composers Concordance, Erika Dagnino, Ras Moshe, Paul Buhle, Matt Lavelle, and record producers Ivan Julian and Kramer, among many more. Pietaro was the subject of interviews by Word City Lit, Levure Litteraire, l'Unita, If These Walls Could Talk, WBAI-FM, WDST-FM and others.
"In 2020, I described John Pietaro's The Mercer Stands Burning as a love poem to the muse and to NYC itself. One foot out of the pandemic, A Bleeding in Black Leather is part punk rock dirge, part jazz symphony, paying homage to the lost and to the living treasures. Sonny stands at the bridge and Selby's Brooklyn "surrounds Manhattan like a fallen idol." The last lines are, I hope, a segue to the next installment: "So smeared, the rainbows of ink…saturation to the vivid"" --PUMA PERL, rock-n-roll poet of the Lower East Side, she leads the band Puma Perl & Friends
***
"John Pietaro's poetry is infused with power, passion, and poignancy. At times glaringly gritty, then sensual and surreal, his work is as hot as a smoky jazz club, as cool as a Coltrane solo. In "The Poet's Constellation," Pietaro writes "The Words…The Words…Daring to bring on the written revolution." It's a revolution he is leading. Like Hemingway, he sits down at a typewriter and bleeds" --PATRICIA MARTIN, 2023 Beat Poet Laureate of Connecticut
***
"This groundbreaking collection by John Pietaro is all New York. At night. These amazing poems and tales are influenced by the Beats, punk and jazz –but Melville remains very much alive in these pages, too. A Bleeding in Black Leather is the continuation of great art." --RON KOLM, poet, editor, founding member of the Unbearables, and downtown archivist of the NYU Library.
***
"Damn—John's drawing us in again with well-wrought words—this time A Bleeding in Black Leather...the Big Apple's the backdrop! Props!"--RAYMOND NAT TURNER, Poet-in-Residence of Black Agenda Report, he co-leads jazz/poetry ensemble UpSurge!NYC
***
"I've read Smoke Rings with great pleasure. Beautifully made, deeply evocative of a world I know well and cherish"--STEVE SWALLOW, renowned jazz bassist
***
"John Pietaro defies the disappearance of the proletarian writer. He is one, improbably, right now. Like Nelson Algren, whose prose his sometimes resembles, his triumph is to not turn away"
--PAUL BUHLE, celebrated historian and author
***
"Pietaro's straightforward urban writing style is reminiscent of Beat literature, with a clear progressive view"--ANTHONY MANGOS, People's World
***
"I still find it hard to describe the wonder and strength of your Pietaro's voice. The imagery blows my mind. The tightly knit and subtle development of personal with socio/political is unique. As wonderful poetry, it breaks into an otherwise inexpressible consciousness."--MARYANNE DEPROPHETIS, vocalist and poet
***
"John Pietaro's words are soul cries, and observations, from a Real Human longing for light...like the moan of a saxophone in the NYC pandemic isolation night! --BILLY LAMONT, poet/spoken word artist
***
"Pietaro's perceptions as a music critic are really incredible. I'm only glad he has the ears to hear and the eyes to see!" --WILLIAM HOOKER, noted jazz drummer, poet and composer
***
"The Night Leonard Cohen Died" reads like a literary documentary reel. A truly poetic cinéma verité. But in all of A Bleeding in Black Leather, John Pietaro is constructing his own New York myths. These stories are all physical graffiti verses gathered over the years inside the writer's block; pun intended. --ANDREW STYS, artist, filmmaker, UK
WRITING CREDITS
Books:
-Innocent Postcards: Poetry, Ciphers, Verse (Roadside Press, 2024) edited by George Wallace
-Encyclopedia of the American Left, revised edition (Verso, 2024) - contributed entries on Sis Cunningham, Bernice Diskin, Kenneth Fearing, Joseph Freeman, Walter Lowenfels, Victor and Ellen Perlo, Horace Tapscott
-A Bleeding in Black Leather poetry/fiction chapbook (Uncollected Press, 2022)
-The Mercer Stands Burning poetry collection (Atmosphere Press, 2020)
-Smoke Rings poetry chapbook (New Masses Media, 2019)
-Night People and Other Tales of Working New York short fiction collection (2013) - with a foreword by Paul Buhle
-SDS: A Graphic History (Harvey Pekar and Paul Buhle, Hill & Wang 2007) -contributed chapter "I Ain't Marchin' Anymore" to this collection largely written by Pekar, edited by Buhle
-Anthologies (poetry/fiction):
Rebel Poems (Back Room Poetry, UK, 2023)
Poems - Paranormal (Poets Choice, 2023)
The Arcade of the Scribes (Rogue Scholars Press, 2023)
Heroes Are Gang Leaders Gianthology (2021)
Who Are We? (UK: Willowdown 2020)
Father and I (Wingless Dreamer, 2020)
Poems from the Lockdown (UK: Willowdown, 2020)
Il Biglietto 2 (Italy: Sibello, 2018)
The Power of Purple (DC: SEIU 2003)
-Literary Journals (poetry/fiction): Love Love, The Avenue, Lucent Dreaming, Headline Poetry Press, Rye, Ovungue International, Human Rights Arts Festival press, Harbinger Asylum, more.
-Magazine/blog credits (literary/music/film criticism): The NYC Jazz Record, Sensitive Skin, The Wire (UK), Please Kill Me, The Village Sun, Z, The Nation, CounterPunch, Jazz Right Now, People's World, Way Out West (Japan), The Industrial Worker, Struggle, Fifth Estate, Political Affairs, AllAboutJazz, The Socialist and many more (1999-present)
-Arts-activist blog: http://theCulturalWorker.blogspot.com
Pietaro's cultural organizing and performances include multi-arts events throughout Manhattan and Brooklyn as well as the Hudson Valley towns of Woodstock, Kingston, Beacon and New Paltz NY. Sites of his events and/or performances include Bowery Electric, the Jazz Gallery, NYC Town Hall, Birdland, the Brecht Forum, Kostabi World, Otto's Shrunken Head, El Taller Latino, ShapeShifter Lab, Local 802 AFM, the Firehouse Space, Lady Stardust, the Knitting Factory, the Parkside Lounge, 5C Cultural Cafe, CBGB, Cornelia St Cafe, 17 Frost Theatre of Arts, Silvana Harlem, Brooklyn Commons, Henry Winston Unity Hall, Lunch for Your Ears, Generator, Sidewalk Cafe, the Colony (Woodstock NY), Byrdcliffe Theatre (Woodstock NY), Howland Cultural Center (Beacon NY), Union Square Park, Washington Square Park, Fort Green Park, and others. Pietaro has been a guest speaker at Left Forum, the Workers Unite Fim Festival, and the Vision Festival.
Beneath the Underground radio: Along with Laurie Towers, Pietaro co-hosts this program of music and poetry of NY's downtown. Streaming on WFMU/Sheena's Jungle Room, Wednesdays, 10pm eastern: https://WFMU.org/Sheena . Our archive: WFMU.org/playlists/UN
Discography:
The Red Microphone: 'A Bleeding in Black Leather' (ESP-Disk, 2022)
The Red Microphone: 'And I Became of the Dark' (ESP-Disk, 2021)
Ras Moshe Burnett/Music Now: '50 Shades of May' (Tube Room, 2021)
Amina Baraka and the Red Microphone: 'Amina Baraka & the Red Microphone' (ESP-Disk, 2017)
Matt Lavelle and John Pietaro: 'Harmolodic Monk' (Unseen Rain 2014)
Erika Dagnino Quartet: 'Signs' (Slam 2013)
The Red Microphone: 'The Red Microphone Speaks' (Dissident Arts 2012)
The Flames of Discontent: 'Revenge of the Atom Spies' (2007)
The Flames of Discontent: 'I Dreamed I Heard Joe Hill Last Night' (Rhode Island Labor Society 2005)
Pietaro holds a Master of Arts in Education, Bachelor's degrees in Music Therapy and Music Performance (Percussion), and also studied Communications.

Affiliations: Author's Guild, Poetry Society of New York, International Federation of Journalists, Academy of American Poets, National Writers Union, Jazz Journalists Association
--Literature as a weapon of social justice is at the core of John Pietaro's arts philosophy. A primary influence remains the work of 1920s-60s Left writers, auteurs of literary fiction, poetry, essays, theatre works, reportage and screenplays, as well as New York's downtown avant garde and punk movements of the '70s and '80s that forged a new day--
CONTACT INFO:
Website: http://JohnPietaro.com Blog: http://TheCulturalWorker.blogspot.com
Email: leftmus@earthlink.net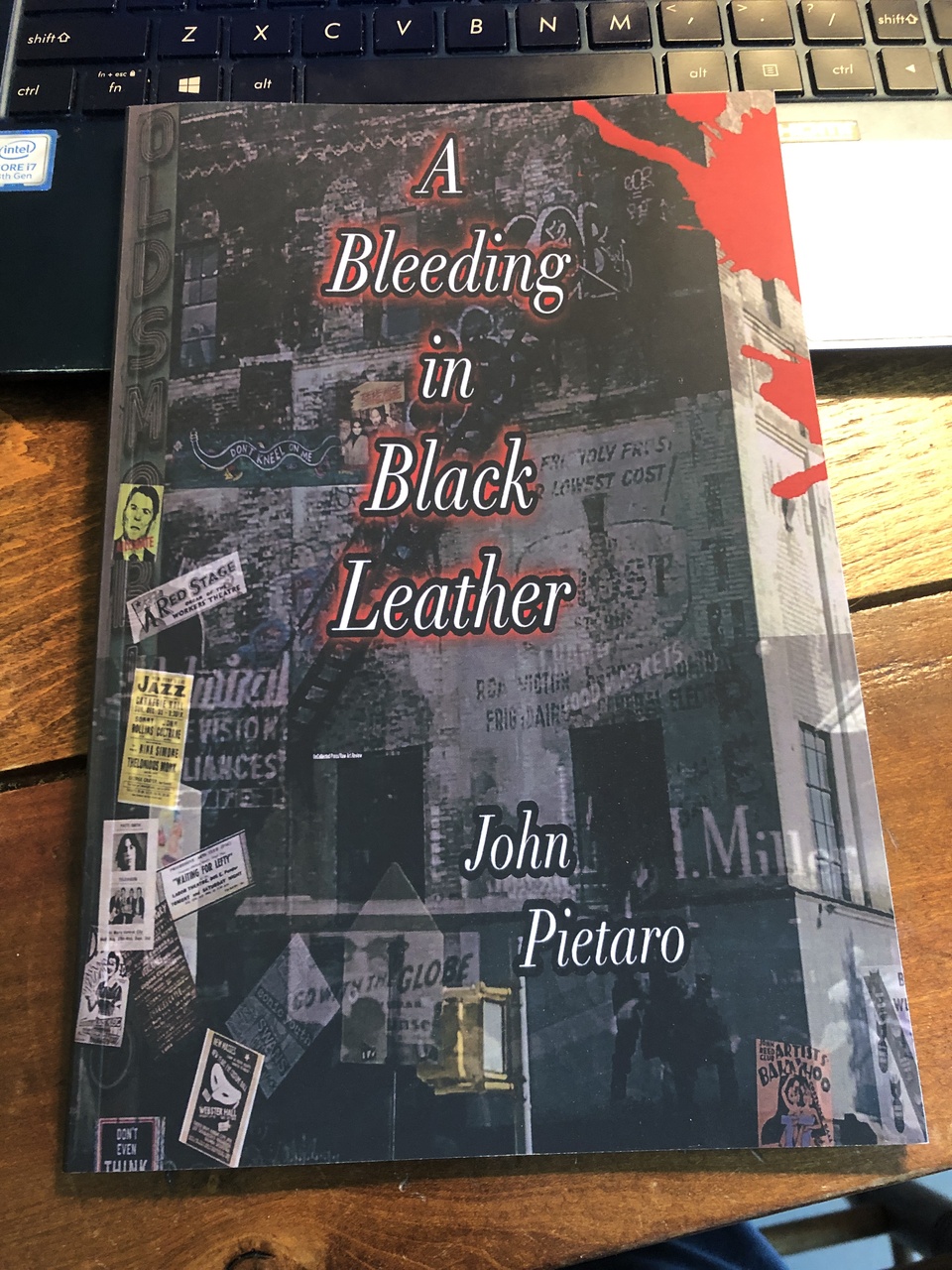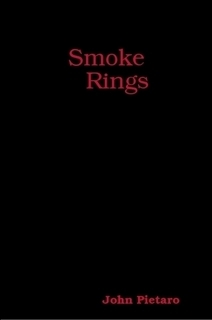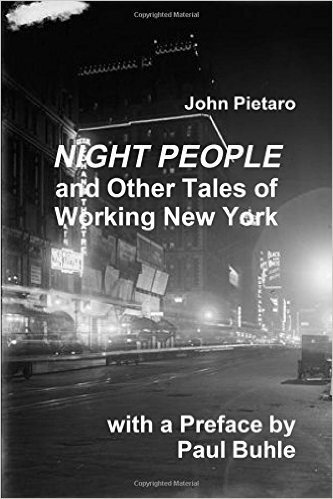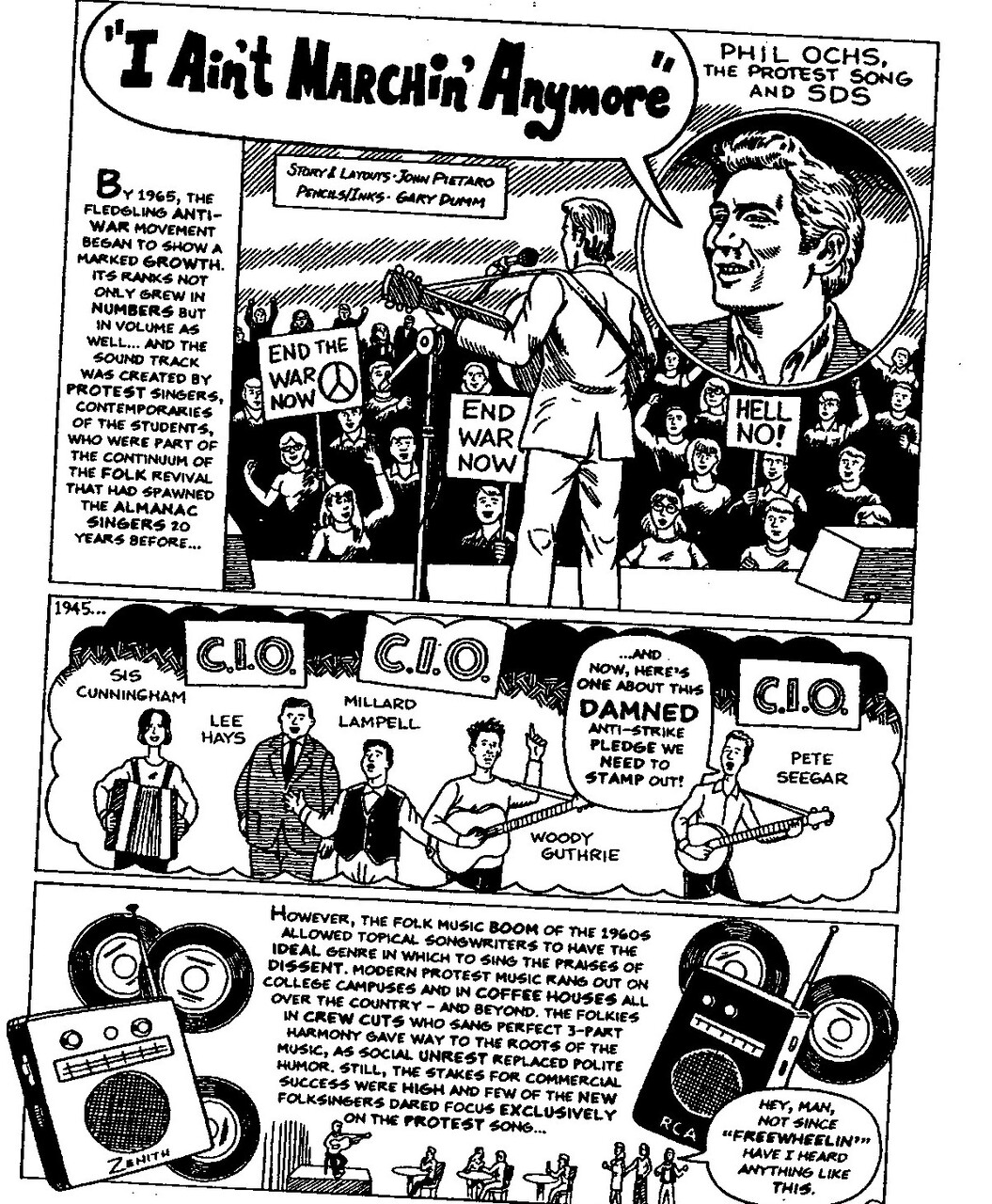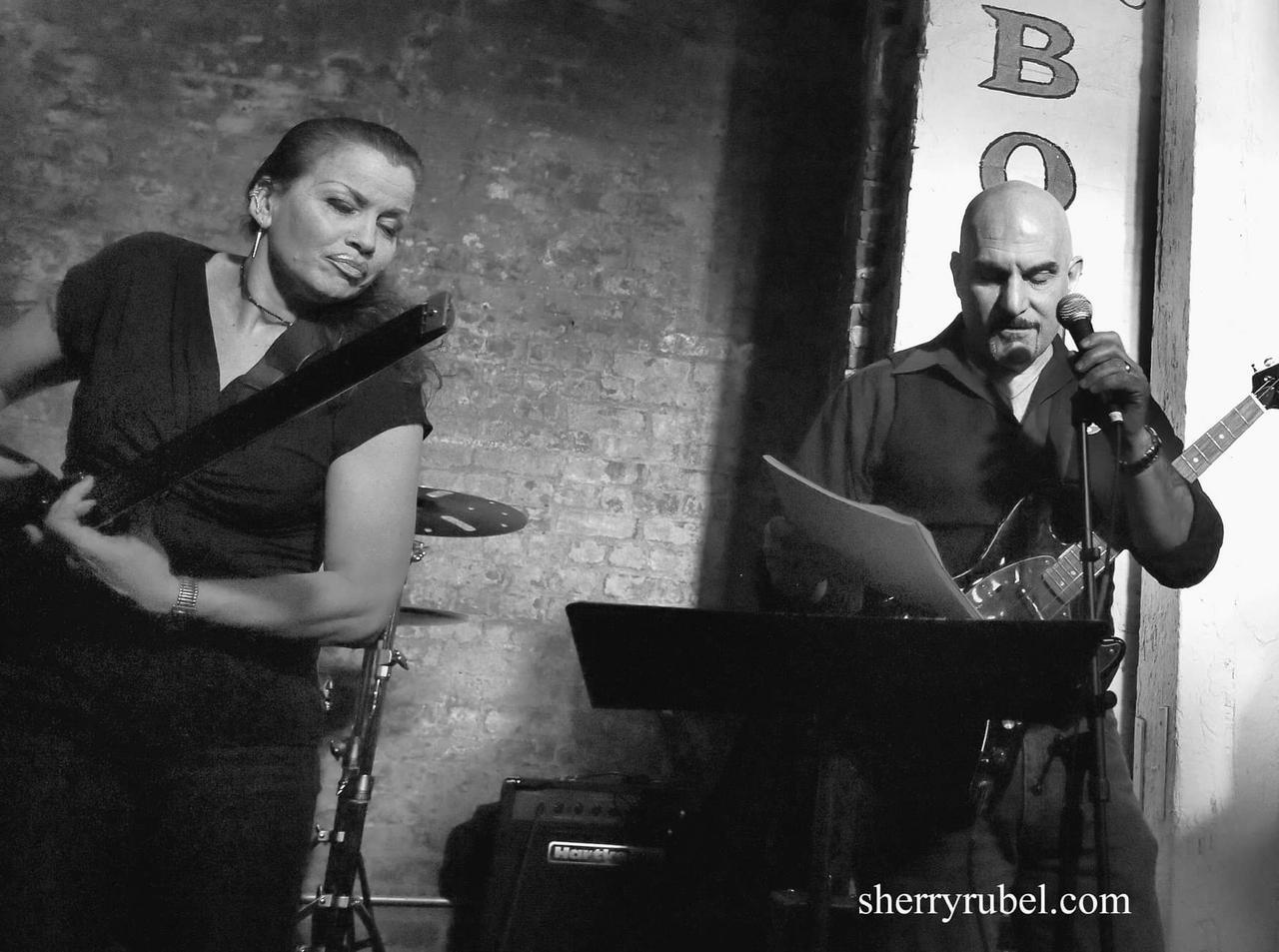 John Pietaro & Laurie Towers, Cafe Bohemia, NYC, 2019. Photo by Sherry Rubel